The application of filato is varied but a traditional use is in micromosaics. An excellent reference point for micromosaics is Fratelli Traversari's website, which creates the filato from smalti glass provided by MDM.
Filato is made from smalti that has been heated and stretched into thin noodles. The noodles are flat or round, about 12cm long, 6mm wide and 1-2mm thick.
We sell a complete range of tools and supplies to work with filato in our store under the Tools and Supplies sections. To cut filato, we recommend using a diamond edged micro file. A pair of tweezers is essential for handling and placing cut filato. You can mount filato to your artwork using an adhesive such as Weldbond however the traditional method is to use a soft putty base that will allow for the longer working times associated with micromosaics and reduce the mess trying to work with glue at a miniature level. We sell putty imported from Italy specifically for use with filato and micromosaics. We also sell an epoxy putty that is excellent for micromosaic jewelry.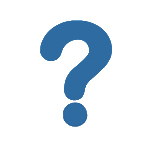 Questions about filato? Click
here
.